Florida Loquat Festival News
Celebrating Florida's Urban Fruit
An Ecology Florida/Friendship Farms & Fare Annual Event
Welcome to the Florida Loquat Festival News
Welcome to the Florida Loquat Festival news bulletin.  Thanks for your continued interest in this wonderful springtime fruit, and our festival celebrating its seasonal bounty.
The first annual Florida Loquat Festival was a great success, with hundreds attending.  Fruit, trees, and preserves were sold or shared for donations.  The educational program was well received. Best of all, folks began to spread the word about this wonderful tree.  Here are a couple of stories about the event from in the local press (just click on the links):
https://www.ecologyflorida.org/2014/03/florida-loquat-festival-celebrating-floridas-urban-fruit/
http://tbo.com/Local/CommunityNews/festival-to-promote-little-known-loquat-tree-20140319/
We are already looking forward to the 2015 festival to be celebrated in late March or early April.  We'll let you know the exact date as we get closer to the event.  In the meantime, please spread the word about Loquats and the event.
If you are interested in acquiring loquat trees, send us a message. We have small trees (large seedlings in half-gallon pots), and s few large trees (4-6 feet).
Here is news on the loquat growing season and a success story from Friendship Farms & Fare.
Pre-Season Loquat Budding
Exciting News About Two Young Trees
In late August and early September our loquat trees began early budding. The exciting news is that the budding occurred on two of our young trees (less than three years old), which were grown from seeds of our existing trees.  There are more buds on the trees this year than we've ever seen before, and now some of the buds have formed flowers.
Summer budding is not uncommon, although the regular (and full) budding season is later in the fall.  At that time, the budding is generalized and buds (then flowers, then fruit) cover the entire tree – a beautiful show.  The summer buds are happy reminders of the abundance to come later in the year, but these early buds usually do not lead to fruit – at least not in our experience.
Most resource sites on loquats (few though they may be) report that trees started from seed do not produce fruit for at least five years.  Some report that the trees grown from seed do not produce for ten years or longer, and some report trees-from-seeds never produce fruit – but are attractive ornamentals.
The two young trees in the Friendship Farms & Fare grove are a long way from producing fruit, but this budding is occurring at the same time as the pre-seasonal budding of all our local trees that regularly produce fruit in season.  It remains to be seen if these two trees will bud, flower, and produce fruit next spring, but if they do, they will be true champions, sharing their first harvest two full years earlier than the earliest possible date given in the literature.  This will definitely be something to celebrate – and publicize!
Join the Festival Team
We would be delighted to have more volunteers help us with next year's festival.  Let us know if you'd like to assist.  We would also be most appreciative of financial gifts and sponsorships.  The Florida Loquat Festival is organized and presented by Ecology Florida and Friendship Farms & Fare.  These groups are 501 C 3 organizations, and donations are tax deductable.
We'd love to hear from you.
Our next news bulletin will be sent in the fall.
If you are interested in supporting the Florida Loquat Festival, contact:  friendshipfarmsfare@gmail.com
——————————————————————————————————————–
Visit the Friendship Farms & Fare website for the Weekly Farm Report:
http://www.fffsite.org/#!report/c1tuh
Friendship Farms & Fare is a branch of Ecology Florida, a not-for-profit corporation.  Contributions to Friendship Farms & Fare and Ecology Florida are tax deductible.  To learn more about Ecology Florida, please visit the website:
https://www.ecologyflorida.org/
If you would like to support our mission and individual projects, you may share donations through our website (above) or at our mailing address:
Ecology Florida
PO Box 596
New Port Richey, FL 34656-0596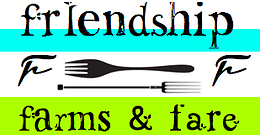 Did you find this information helpful? If you did, consider donating.