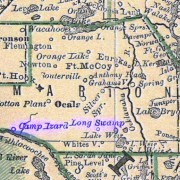 Thanks to the forward looking Marion County Extension Service and the Board of County Commissioners,  you can now easily find small farms and farmers in your area through their website. You will quickly discover that it is not just about farmers, but also a wide range of agricultural goods and services, from cattle and llamas to earthworms and persimmon trees.
What at first seems to be simply a wonderfully informative site about small-scale agriculture in Marion County, quickly opens up to a source for information about economic and cultural ecologies as well.  Although we have not reviewed the various enterprises here, we praise and appreciate the focus on local producers and economic systems.  Not all may be based on sustainable practices, but we can see at a glance that many are; moreover the support of local farms and services is a vital part of the harmonious integration of the three fundamental ecologies of our mission (natural, cultural, and economic) —and we are happy to recommend this site to our readers.
Do you live in Marion County? Then we'd love to hear from you about any of the farms and businesses listed on the site.  We are especially interested in hearing from the owners and managers of the  businesses listed here.  Tell us about what you are doing to build healthy and sustainable ecologies of nature, culture, and the economics.
Don't live in Marion County? That's okay, we want to hear from all our Florida readers about how your County Extension Service or other county agencies are promoting local farms and farmers.
Did you find this information helpful? If you did, consider donating.