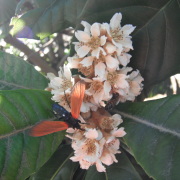 Florida Loquat Festival News – No. 3
November 2014
Celebrating Florida's Urban Fruit
An Ecology Florida/Friendship Farms & Fare Annual Event
Welcome to the November issue of the Florida Loquat Festival News
Thanks for your interest and support of the Florida Loquat Festival. We've added several more subscribers since our last issue, and we look forward to adding more in the coming months.
Tentative Date Set for 2015 Festival – April 4, 2015
We've set a tentative date of April 4 for the 2015 Festival. Mark your calendars (in pencil for now), and we'll get back with confirmation in next month's issue. In the meantime, please spread the word about Loquats and the event.
Planning Notes for 2015
We starting preliminary work on the festival, and are happy to share our initial plans and visions.
First, we've had requests from a number of folks to share their loquat wares. So, if you are interested in sharing loquats, or loquat products and wares, please contact us. This is a "Loquat Exclusive" event, so everything being shared (for sale, contribution, or gift) must be a loquat or loquat-derived product. Space is limited, and proposals will be reviewed. Sharing will be contingent on proper paperwork (including disclaimers on foods), fees if any, available space, and commitment to the Festival.
Second, if you have a loquat tree that volunteers can harvest for the festival, please let us know your location (and phone number); we'll make arrangements for the harvest in season.
Third, and this is a new event for 2015, we are planning a Loquat poetry contest. Yes! That's right. We'll have more information on this in next month's mailing, but we wanted to get the word out now, so contributing poets will be aware. By the way, what rhymes with Loquat (besides Kumquat)?
 A Brief Look Back at the Inaugural Festival
For new subscribers, here are a couple of stories about last year's festival from in the local press (just click on the links):
https://www.ecologyflorida.org/2014/03/florida-loquat-festival-celebrating-floridas-urban-fruit/
http://tbo.com/Local/CommunityNews/festival-to-promote-little-known-loquat-tree-20140319/
If you would like a copy of the commemorative program for the inaugural event, send a request to Friendship Farms and Fare: friendshipfarmsfare@gmail.com or Ecology Florida: admin@ecologyflorida.org. Donations for the program will be received with thanks.
Trees for Sale
If you are interested in acquiring loquat trees, send us a message. We have small trees (seedlings in half-gallon pots), and a few large trees (4-6 feet).
Join the Festival Team
We would be delighted to have more volunteers help us with next year's festival. Let us know if you'd like to assist. We would also be most appreciative of financial gifts and sponsorships. The Florida Loquat Festival is organized and presented by Ecology Florida and Friendship Farms & Fare. These groups are 501 C 3 organizations, and donations are tax deductable.
We'd love to hear from you.
If you are interested in being a sponsor or otherwise supporting the Florida Loquat Festival, contact Friendship Farms & Fare: friendshipfarmsfare@gmail.com or Ecology Florida: admin@ecologyflorida.org.
——————————————————————————————————————–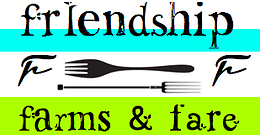 Friendship Farms & Fare is a branch of Ecology Florida, a not-for-profit corporation. Contributions to Friendship Farms & Fare and Ecology Florida are tax deductible. To learn more about Ecology Florida, please visit the website:
https://www.ecologyflorida.org/
If you would like to support our mission and individual projects, you may share donations through our website (http://www.fffsite.org/#!report/c1tuh) or at our mailing address:
Ecology Florida
PO Box 596
New Port Richey, FL 34656-0596
Ecology Florida, Inc. is a not–for–profit organization, with 501(c)(3) designation. Contributions to Ecology Florida, Inc. are tax deductable under section 107 of the Internal Revenue Code.
Ecology Florida is a registered charitable organization in the state of Florida. Registration number, CH 33333. A COPY OF THE OFFICIAL REIGSTRATION AND FINANCIAL INFORMATION MAY BE OBTAINED FROM THE DIVISION OF CONSUMER SERVICES BY CALLING TOLL-FREE (800-435-7352) WITHIN THE STATE. REGISTRATION DOES NOT IMPLY ENDORSEMENT, APPROVAL, OR RECOMMEDNATION BY THE STATE.
Did you find this information helpful? If you did, consider donating.