New Port Richey, FL – The 10th annual Florida Loquat Festival was held on Saturday, March 18, 2023 at Frances Avenue Park in New Port Richey. The event was a success, with over 1,000 people in attendance.
The festival featured a variety of activities, including live music, food trucks, a loquat tree sale, and a loquat cooking demonstration. There were also vendors selling loquat-themed products, such as loquat jams, jellies, and pies.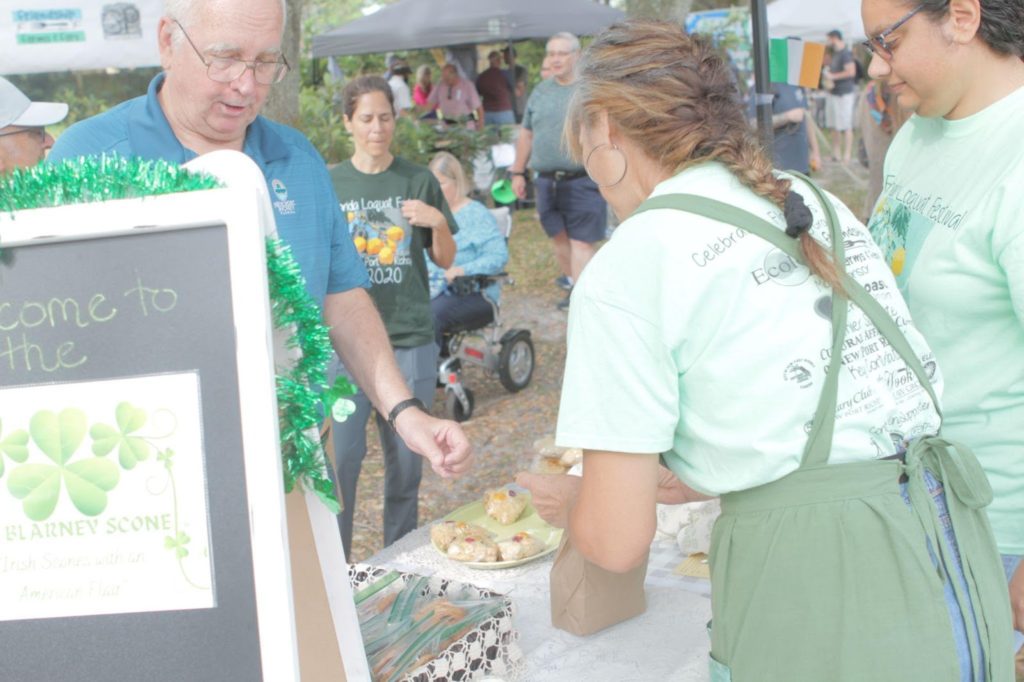 New Port Richey Mayor Rob Marlowe purchases Loquat scones at the festival.
Keith and Dana Chapman of Hudson were among the attendees. They said they have been to the loquat festival before and own ten acres where they enjoy growing lots of various fruit trees. They have loquats on their property and were there to purchase a new variety called "Bradenton."
Dana and Keith Chapman wait to purchase a "Brandenton" variety of Loquat tree during the Festival.
"We eat them raw, in pies, jams, cookies; all of the above," Deb Ivey said. "I had a pear tree in the backyard and everything was pears but loquats have become my new favorite." Originally from Pennsylvania, they moved to Florida in 2009.
"We came last year but it was downtown for COVID, we had a good time in the shops of the local town and we stopped inside the tea shop" Mark Krawczyk said, adding that they had a bad experience finding parking in the downtown area. "We bought a tree last year and we bought three trees this year."
The Florida Loquat Festival is an annual event that celebrates the loquat, a fruit that is native to China and Japan. Loquats are a small, orange fruit that are similar in taste to apricots. They are in season in Florida from February to April.
The festival is organized by Ecology Florida, a non-profit organization that promotes environmental education and conservation. The proceeds from the festival benefit Ecology Florida's programs.
The festival is a great opportunity to learn about loquats and to enjoy this delicious fruit. If you are looking for a fun and family-friendly event, if you're a loquat lover, or if you're just curious about what loquats are, be sure to check out the festival next year!