Florida Loquat Festival News
Special Edition
Celebrating Florida's Urban Fruit
An Ecology Florida/Friendship Farms & Fare Annual Event
Special Edition
Florida Loquat News
The Florida Loquat Festival is pleased to recognize our sponsors and supporters for the 2016 Florida Loquat Festival – March 26, 9:00 AM to 2:00 PM, Frances Avenue Park, New Port Richey, Florida.
The following businesses, community organizations, and individuals have shared generous support in many forms and expressions with the Florida Loquat Festival. For their support and presence in the community, we share abundant thanks, and encourage all participants in the Florida Loquat Festival to share thanks, recognition, and support with these outstanding community builders, each dedicated to the success of the Florida Loquat Festival and restoring a sustainable culture.
Exclusive Sponsors

Major Event Supporters


Rose's Bistro Off Main
Contributing Event Supporters
Dionne Blaesing, P.A. 


---
Friendship Farms & Fare is a branch of Ecology Florida, a not-for-profit corporation.  Contributions to Friendship Farms & Fare and Ecology Florida are tax deductible.  To learn more about Ecology Florida, please visit the website: http://www.ecologyflorida.org/
Friendship Farms & Fare website is http://www.fffsite.org/
If you would like to support our mission and individual projects, you may share donations through our website (http://www.ecologyflorida.org/) or at our mailing address:
Ecology Florida
PO Box 596
New Port Richey, FL 34656-0596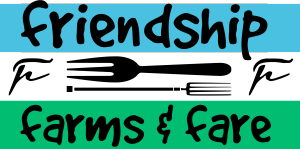 Friendship Farms & Fare affirms and advances agrarian ideals to reestablish a sustainable culture
Friendship Farms & Fare is a branch of Ecology Florida, a not-for-profit corporation.  Contributions to Friendship Farms & Fare and Ecology Florida are tax deductible.  To learn more about Ecology Florida, please visit the website:
http://www.ecologyflorida.org/
If you would like to support our mission and individual projects, you may share donations through our website (http://www.fffsite.org/#!report/c1tuh) or at our mailing address:
Ecology Florida
PO Box 596
New Port Richey, FL 34656-0596