By Christian Wells
In March of 2008, the Sustainable Endowment Institute's College Sustainability Report Card informed the University of South Florida that we had earned a D+ in our efforts to "go green." But all of this was set to change very rapidly over the next three years when, in April of 2008, USF President Dr. Judy Genshaft signed the American College and University Presidents' Climate Commitment. This small act—the result of student, faculty, and staff activism and enthusiasm over the previous few years—had Herculean consequences.
Since the signing, we have: incorporated sustainability into our university's Strategic Plan, convened a sustainability steering committee that prepared the university's first greenhouse gas inventory and Climate Action Plan, established an Office of Sustainability, implemented a university-wide policy on institutional sustainability, launched the worlds' first School of Global Sustainability, erected the first eco-friendly building on campus and, most recently, created a million-dollar Student Green Energy Fund to steer USF toward a carbon-free economy fueled by renewable energy.
While still relatively new, these initiatives have already made significant strides for student success and research innovation, including the development of a service-learning curriculum based on sustainable healthy communities, worldwide public-private partnerships with applied research internship opportunities in outcome-driven sustainability science, and substantive organizational and policy shifts that are paving the way for long term institutional sustainability at USF.
If the past three years are any indication of USF's commitment to making our campus and community a cleaner, greener place to live and work, then we can see that the road ahead may not be as steep as it once looked.
[box color=green]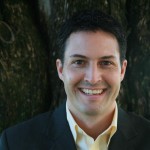 About the author: Christian Wells is director of the Office of Sustainability and deputy director of the Patel School of Global Sustainability at the University of South Florida. He can be reached at sustainability@usf.edu.[/box]
Did you find this information helpful? If you did, consider donating.